Our very talented writer James Brightman recently wrote up his top 20 albums of the year, and fellow writer and long time friend of mine Michael Starr is about to write his. All due respect to those two, but neither of them know what they're talking about and this is definitely the right list and you may as well not even read the others. Or, at least, I should make very clear it's my top 25 anyway. I'm Will. Hey.
Writing this listed proved to be a tad more difficult than I originally thought – mainly because 2010 and 2011 have sort of blurred into one horrific partially drunken mess for me, and I ended up having to verify the release years for quite a few albums on the list (No Spotify, you big dummy, The Walkmen did not release anything this year). That said, I'd never say that 2011 was an uneventful or boring year for music. Kanye West and Jay-Z collaborated, we had a new Radiohead release (neither of which appear on this list), and in the space of a few weeks, Godspeed You! Black Emperor, The Stone Roses and The Afghan Whigs announced they were reforming. Jeez, someone, somewhere must have done something right. On top of that, I had some serious, serious trouble keeping my list to just 25. Hell, at one point I considered including unreleased albums, but the mess then would have been unmanageable. Don't worry, unreleased albums is another list.
So, here we go! My top 25 albums of 2011! Please, by all means, yell at me in the comments for failing to include a no-doubt fabulous, obvious album.
The Dodos – No Color
No Color is certainly not an album lacking colour (I'm spelling it the right way. Deal), featuring some of the most vibrant and characterised songs the band has ever produced. No Color ultimately strikes me as great hiking music, perfect for long walks in which you bask in its comfortable atmosphere. It's uncompromisingly, uncynically warm, which is why it makes for such downright enjoyable listening.
Soul Rebels Brass Band – Unlock Your Mind
Because you know what? You have to permit me at least one New Orleans brass band album a year. From the moment the band appeared on Jools Holland performing their wonderful, smile-inducing rendition of "Sweet Dreams are Made of This," I was in love. Unlock Your Mind makes for very cool listening, featuring both rap and entirely-instrumental brass tracks, and the record works as a great introduction to the genre if you're unfamiliar. Also, it's nice to hear an album where the message is simply "be nice to people." Also #lolsavethepreservationmusichall #ithinktheydidalreadyactually
Cold War Kids – Mine is Yours
Yes, that's meant to be there.
This is an album that's received an awful lot of badmouthing, and for the love of me, I can't figure out why. Honestly, I view Mine is Yours as…well, harmless. Not to speak ill of it – I really enjoy the album. Yes, it can get very, very David Gray at times (to the point where at one point I thought the album was half covers of David Gray songs. It isn't), and there are songs that flat out don't work. But overall, it's an incredibly catchy, upbeat album. It has a sweet sentiment at its heart, and at times really successfully conveys a sense of childlike awe and excitement. Mine is Yours is a strong album full of (and forgive the terminology) ear worms and memorable tracks, standing on pillars of whimsy, supporting an altruistic heart. On a boat, or something – this is a tortured metaphor.
Girl in a Coma – Exits & All the Rest
And lo, just as all hope for punk in the year 2011 seemed lost, God delivered unto us Exits & All the Rest, and it was good. You can read my full review for the album here, but in brief summation (ahem): Exits & All the Rest is a creative, catchy and infectious album. Diaz has an absolutely stunning, raspy, powerful and (to be blunt) kick-ass voice. I love an album that throws itself head-on into ugliness, and Girl in a Coma do so violently and with no regard for their own health or safety. The album is probably their best to date, and is well worth a listen for all fans of rock.
Youth Lagoon – The Year of Hibernation
The Year of Hibernation is an unspectacular album. By this, I don't mean it's lacklustre or that it really suffers in any enormous way – what I mean is that it chooses to underplay things. It's an album the gently takes your hand (ear-hand) and leads you through its ten songs. It never makes a spectacle of itself, but it also never becomes maudlin, and the few moments of rapture Youth Lagoon permit you as a listener feel genuinely earned. And, after a while, the songs become strangely and unexpectedly catchy. Never did I think I'd be happily singing "the day that you do is the day that you die" to myself, but here I am. Doing it. As I write the…this. It's a good album.
Childish Gambino – Camp
Inclusion not Community-related. I promise.
I previously mentioned why I appreciate this album, and those points all still stand. I have to begrudgingly accept a lot of the criticisms of both Camp and Childish Gambino in general as being true. A lot of the tracks on Camp do obviously feel like "entry level" stuff, and Glover's work at times suffers from general structuring problems, but the truth is the real reason I adore Camp and Childish Gambino it(him?)self is simple; the personality. Camp is a brutally honest album; far too honest, in fact, for a first official release. We get such a great idea of Glover from the album not just as a performer, but as a person, almost to the extent where Camp can be seen as the first edition of a series of extended memoirs (which, hopefully, it will turn into). Also #lolsavecommunity
Thursday – No Devolución

There's an interesting mix of songwriting tendencies on No Devolucion. It contains many of the tropes commonly associated with indie rock, but accompanied them to much heavier music. It's an interesting sound, and one that I don't think Thursday completely mastered on No Devolucion. Which, I think, is why I find this album so interesting. It sounds like the beginning stages of something great, and though there are misfires (like the somewhat overdone "Past and Future Ruin"), when the album hits its stride it's a grand, unique listen. It's just a shame this is Thusday's breakup album. I think part of No Devolucion's charm is that the album seems slightly formless, and doesn't really fit together perfectly. The chilling, slow "Empty Glass" unceremoniously leads into much louder and heavier songs. It makes the band themselves still feel like a work in progress, but despite this – or perhaps because of this – No Devolucion becomes an interesting and worthwhile listen.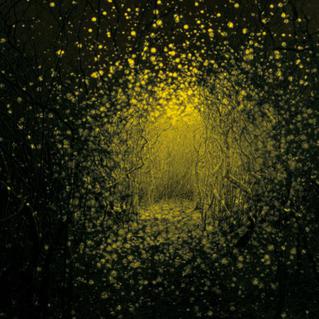 The Antlers – Burst Apart
It took me months and months and months to get over it, but I'm there. I've finally come to terms with it; no, Burst Apart is not Hospice.
And now that I've accepted that, I see it's a good thing. Yes, Hospice is an undisputed triumph and a masterpiece that still stands high on the shoulders of the 2000′s as one of its best albums. I will not argue that. What I will argue, however, is that Burst Apart is so different from anything the band has released before that it always makes for an interesting listen, especially when considering their previous discography. And in a way, it was Hospice that led to the drastically different sound (remember, the band has essentially been touring Hospice for the last two years). It's a record that, after a somewhat sluggish start, really leaps into its own territory towards the end, and if nothing else makes me eager to hear the bands next experiment.
WU LYF – Go Tell Fire to the Mountain
Say what you will about WU LYF, but nothing else sounded quite like them this year.
Actually, you know what? Fuck off. That's a good thing. WU LYF made use of an interesting whispered-shout brand of singing (which sounded particularly odd when harmonised), organ and rock. They're a band that's genuinely trying something new, and not only do I appreciate them for their efforts, I really do adore their sound. The album suffers from the fact that the songs do tend to blur together at times, but in the end, Go Tell Fire to the Mountain is an album that is instantly distinguishable amidst its 2011 indie rock counterparts, and truly shines among them.
Mutemath – Odd Soul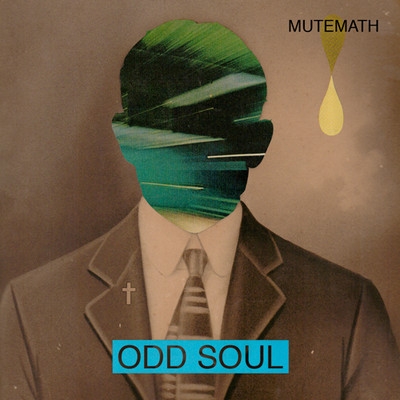 Thank the heavens, Neo-soul is on the rise! However, there's a certain, paramount element I think a lot of us soul fans are starting to notice (or at the very least, I have) modern soul is missing: power.
Odd Soul is an album where nothing is done passively. Odd Soul is comprised of sixteen relentlessly funky, powerful tracks at which "energy" seems to be the nucleus. It's an album that, similarly to no Devolucion, combines a familiar style of music with more indie sensibilities, and, in my opinion, the mix works like a charm. It's calming to know that there are still bands that understand that "funk" and "soul" aren't genre's that don't really work unless you devote yourself to the music.
We're looking for writers and editors to join the team. Interested? Apply today!