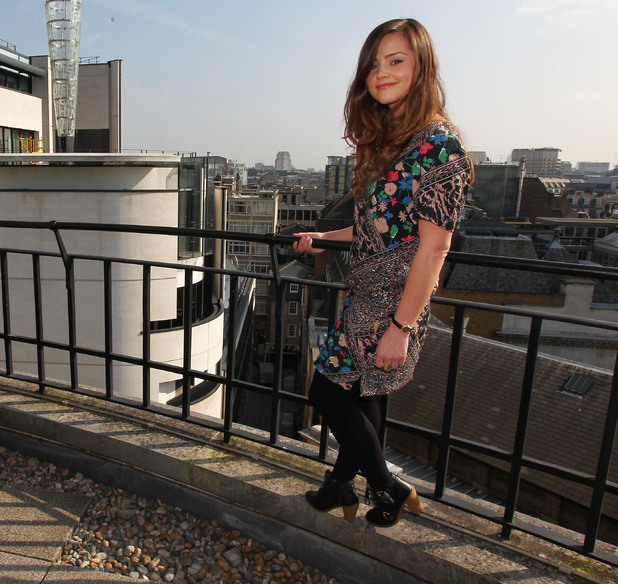 Former Emmerdale and Waterloo Road actress Jenna-Louise Coleman has been unveiled as the latest companion to the Doctor in the next series of the BBC's Doctor Who.
Due to make her first appearance in the 2012 Christmas special, Coleman said:  "I am beyond excited. I can't wait to get cracking."
Producer for Doctor Who, Steven Moffatt, announced that Coleman will replace the character of Amy Pond (played by Karen Gillan), who is set to leave in the next series.
Despite fears that the 50th anniversary run of the Time Lord's adventures would be cut short in favor of Moffatt's other successful show, Sherlock, have proved false, with Doctor Who scheduled for a 14 episode run to be split over two years.
Karen Gillan announced in December that she would be leaving Doctor Who under mutual circumstances: "We both opened up about where we were at with it and then came to the conclusion that this was the best time to go…"
Filming for the seventh series began in February.