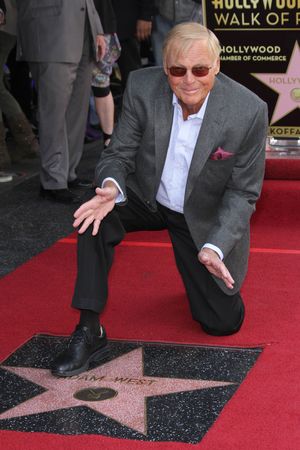 Original Batman and Mayor of Quahog, Adam West, has been awarded a star on the Hollywood Walk of Fame.
The 83-year-old was joined by creator of Family Guy, Seth McFarlane, as he was given the 2,468th star for his services to television.
Upon being honoured, West said:
"I'm not sure, but I think I have the record as the actor who has waited the longest to get his star on the sidewalk,"
Known mainly for his stints as the original Batman in the TV series of the same name and Mayor West in Family Guy , West has also appeared in The Adventures of Pete and Pete, The Ben Stiller Show, The Drew Carey Show and 30 Rock.