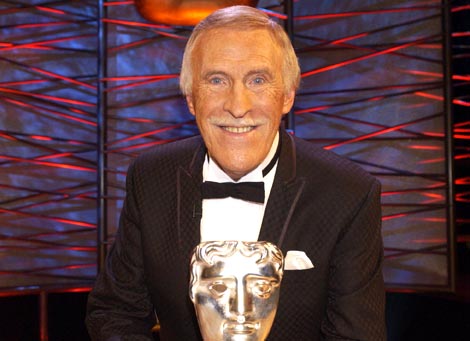 In the tradition of Rolf Harris' appearance at Glastonbury and Daphne & Celeste at Reading & Leeds, Hop Farm has included a surprise on their bill – veteran entertainer Sir Bruce Forsyth.
His appearance will be one of a few which celebrates Forsyth's 70 years in showbusiness, with a May 3rd show at London's Royal Albert Hall also scheduled.
Organiser of the Hop Farm festival, Vince Power, said:
"I am honoured to have the legend that is Sir Bruce come down and make his debut appearance at the Hop Farm this year…Not only as he never appeared at a festival, he's never been to a festival. He has been in this business for over 70 years and is a true, true legend; he will be the talking point of the festival."
The headliners for this year's festival are Bob Dylan, Suede and Peter Gabriel. Damien Rice, Patti Smith, My Morning Jacket, The Stranglers will also feature – among many other acts.
Watch Sir Bruce perform 'Young and Foolish' live on Strictly Come Dancing: