10. Feist – Metals
My top ten begins with former Sesame Street protégé Leslie Feist, who seems to have quietly strolled in this year and whispered one of the best albums of the year into my ears.
I have a confession – I didn't really like Ms. Feist that much at the beginning of her career.  I was all: "Yeah, yeah. Tell me something I DON'T know". But now I'm all: "Why the hell did I used to think that?"
It might because there is no contrived dalliance like '1, 2, 3, 4" here, which tries too hard to sound like one of the glut of 60s female folksters that many artists call back to these days. Instead, there is melancholy mixed with tender disturbance, flirting with subtle despair and loneliness. Metals is less an emotional rollercoaster, more an emotional ride in a run-down Cadillac taking in the views of a treeless landscape. Feist creates her own emotionally dystopian world.
9. James Blake – James Blake
This is probably the closest you'll find to a 'dubstep' album on this list. And even then, it sort of isn't. To closet James Blake into one genre is to deny him and his album, their true worth.
The influences are highly apparent here – Antony and the Johnsons, Radiohead and Sigur Ros can all be cited. The best way to listen to this album is to close your eyes and just let the sonic rhythms and laconic beats swirl around in your ears, taking in the naked lyrics – filled with honesty, regret and substance – at the same time.
With this only being his debut album, Blake has already shown his massive capability as the most forward-thinking young musician of 2011 and beyond.
8. Tom Waits – Bad As Me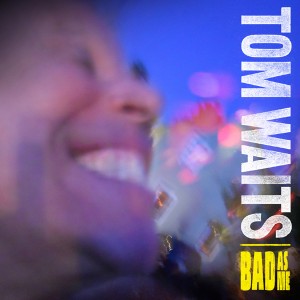 What surprised me was how overlooked this album was this year. In the five decades that Tom Waits has been making music (his first studio album being Closing Time, way back in 1973), Bad As Me ranks up there with his finest albums – Rain Dogs, Bone Machine and Blood Money. This album is like a portable jazz club that can liven up any ailing party – by getting rid of the people that have no idea what to expect from a Waitsian LP.
Tom Waits clatters, growls and croons his way to our hearts, in his own often-imitated-never-bettered style.
7. Elbow – Build a Rocket Boys!
Another masterpiece of this year comes from the erstwhile quintessentially overlooked band – Elbow. The past three years have been the group's most successful period in terms of albums sales, but Elbow have always produced the critically acclaimed works they're now famed for. Build a Rocket Boys! is another step towards cementing Elbow's legacy as the greatest band of a generation. It draws in both new fans and the small gaggle of misfits that followed Guy Garvey's men since their inception.
The torchlight anthems are plentiful, the dark fantastical songs are bountiful and the music is tight and intrinsically beautiful.
6. Kate Bush – 50 Words for Snow
A few weeks ago, I reviewed this album rather favorably and gave it a full five stars. Not much has changed in my opinion of 50 Words for Snow; it is the masterpiece that I reckon it is. What has changed is how I play album the album. Instead of playing the album in the order chosen by Kate, I find it much nicer to dip in and out of her world with gloved open hands and a loose scarf. Also, by singling out each track, you get the full power of the near-perfect song writing that permeates throughout the album.
"50 Words for Snow is a masterpiece. It's THE album that defines THE artist." – I still stand by those words.
5. Bon Iver – Bon Iver
Each song takes us to a different place in the world. Each song brings about a new set of emotions that make you think you have some kind of personality disorder. Each song turns your own thoughts into a gleeful mess. Each song makes you wonder why you could want to listen to anything else.
As a whole, Bon Iver is mind-blowingly picturesque. Somewhere pretty that only you and Justin Vernon could ever know about. Let's dispense with everything for just a second – this album just is…it just is. Let it be.
4. Björk – Biophilia
This album certainly gets massive kudos for being the most adventurous album of 2011. But what else to expect from an artist renowned for being more adventurous than a car driven up Mount Everest by Sir Edmund Hilary, with Sir Ranulph Fiennes sleeping in the back seat?
Biophilia was the world's first 'app album', partially written on an iPad and listing a Tesla coil as one of the instruments used. Don't let the flagrant use of innovation put you off, however – this album is heartfelt and genuine at its core. Typically Björk-like in the lyrics, the childishness and subtle naivety come together in glorious unison with interplanetary ideals. It is The Universe: The Musical.
3. The Decemberists – The King Is Dead
The Decemberists can always be relied on to give the world an album of operatic proportions; The King Is Dead is no different.
The album is a tornado in a mid-west American town, where you watch everything fly past your eyes in awe but you want to chase it all the way to the end. It is a departure from their previous works and it sounds all the better for doing so – The King Is Dead is well crafted, smooth and delights the musical taste buds like any good album should – sweet, delectable and leaves you wanting more.
If The Smiths were born in America, this is what they sound like. With a little R.E.M. filtered in for good measure.
2. PJ Harvey – Let England Shake
And so, the Mercury Prize winning album of 2011 comes in second place. Let England Shake is politically charged, all the while being lyrically and musically poetic. Harvey herself said that there are designated war poets and war artists, so why not have a war musician? Even if it is not an official title, Peej really does take this accolade. Made all the more potent by the August riots that happened in the UK this year, Let England Shake takes a new slant on patriotism and all that comes with it: "Goddamn Europeans, take me back to beautiful England."
With former Bad Seed Mick Harvey in collaboration for this, her eighth studio album, PJ Harvey is at the strongest point she has ever been since 2001's Stories from the City, Stories from the Sea. Battle, warfare and bloodshed are topics often talked about in roundabout ways. Let England Shake pulls no punches in telling you about the state of the world and the state of England itself. Ethereal and timely, this is the opus to end all opuses.
1. Patrick Wolf – Lupercalia
Call me soppy, but when an album about true love comes along I can't help but give it a listen.
Most of these albums can be excruciating, to say the least. Patrick Wolf – ever the innovator – takes what we know about love and turns it all on its head.
Originally to be called The Conqueror, Wolf changed the entire concept of the album in 2010. What was then set out into the world was not the anger, abandonment and desolation that had previously been undercurrents of previous works, but a record about love and what it's like to be in love – an honest account of how a man can be changed by falling for the person he's been searching for all his life.
Looking through his back catalog, Patrick Wolf always seemed to veil his lyrics in a kind of detached fashion. Here, we are treated to a celebration of the great and the good in human emotion and human fallibility. There are moments when darkness hits and harks back to albums like 'The Bachelor' and 'Wind in the Wires', but that's life – the rough dancing with the smooth.
Lupercalia is a love story like no other; it is the love-pop album to end all that have come before it.
Pages: 1 2